Profile
PROFILE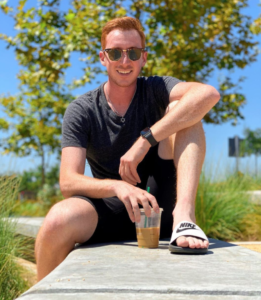 Name Sean Michael Rabbitt
Birthdate April 8, 1990
Hometown Yorba Linda, Calif.
Training Town Riverside, CA
Home Club Glacier Falls Figure Skating Club
Training Facility LA Kings IceTown
Coaches Tammy Gambill
Choreographers Justin Dillon, Cindy Stuart
BIOGRAPHY
Sean Rabbitt has been on the ice for most of his life.
"Figure skating became a dominant focus of my life at the age of three," Rabbitt said. "That was when my mom and dad took me to a local skating rink with my brother Brandon. I still remember the thrill of gliding on the ice for the very first time. It was like stepping into another world."
Since 2002, when he took the ice as a juvenile for the Southwest Pacific Regional Championship, he has been rising in the rankings, competing in qualifying competitions for the U.S. Championships. He made his first appearance in 2002, competing as a pair on the juvenile level with partner Chelsea Roach and continued to compete on the Juvenile level for pairs in 2003 and 2004 placing as high as 9th with his partner. After deciding to keep a main focus on singles skating, Sean's first appearance as a singles skater was in 2006, finishing 10th in the intermediate category at the U.S. Junior Championships. He moved up to novice the following year, placing as high as ninth at sectionals in 2006.
In 2010, Rabbitt made his first appearance at the U.S. Championship, placing 11th in the junior men's competition. He qualified with back-to-back silver medals at the Southwest Pacific Regional Championship and Pacific Coast Sectional Championship.
"I really can't say I have one defining moment in my career yet but I can say that my entire 2009-10 season has been a very defining year," Rabbitt said. "I have had many high points in the season and have been able to progress further than I have in previous seasons, making that season the most defining season in my career thus far."
Skating as a senior for the first time in the 2010-11 season, Rabbitt won the silver medal at the South West Pacific Regional Championship and followed that with a fourth place (pewter) showing at the Pacific Coast Sectional Championship, qualifying him for the 2011 U.S. Championships, where he made his senior debut despite having the flu. Following the 2011 season, Sean received the silver medal at the 2012 South West Pacific Regionals, but placed 5th at the 2012 Pacific Coast Sectional Championship, not qualifying for the 2012 US Championships.
At the start of the 2013 season, Sean made the decision to make a coaching change and switch from Peter Oppegard to Tammy Gambill, where he now trains in Riverside California. This decision proved successful as Sean received the silver medal at the 2013 regional qualifier, and 4th (pewter) at the 2013 Pacific Coast Sectionals, qualifying him a spot to compete at the 2013 US Championships, where he placed 19th.
"My mom has muscular dystrophy and it is a hard struggle for her everyday," Rabbitt said. "Being out there and seeing her enjoy my skating as much as I do, gives me joy and a freedom that I only wish she was able to experience. I also enjoy entertaining a crowd. The more people, the more fun."y my skating as much as I do, gives me joy and a freedom that I only wish she was able to experience. I also enjoy entertaining a crowd. The more people, the more fun."
QUICK FACTS
• I am allergic to mangos
• I eat sushi before I compete
• I was my high school's valedictorian
• I was in "Teen Vogue" with Britney Spears
• I was a principle actor on an episode of "That's So Raven"
• I watch a lot of Japanese TV shows
• I drive an old pick-up truck—people always think I'm a gardener
• My grandmother was a Holocaust survivor
• My brother was an Ice Tech at the 2009 World Championships in Los Angeles
• My family has an obsession with computers
• My hair is naturally and abnormally orange